What is Sexy: Bird Boxing
You probably have heard about the huge Netflix hit Bird Box. If you haven't here is a quick overview: Sandra Bullock spends an hour and a half wandering around in a blind fold because there's a mysterious something on the planet that you shouldn't look at or it makes you go bonkers and want to kill people. It was pretty decent, but our mind kept wandering off to dirty dirty land, thinking about blindfolding some chick in the bed room. I mean heck, you know were down for the kinky. Plenty of people are doing the Bird Box Challenge, but we thought up a sexier version we call Bird Boxing. Anyway, blind folding your partner is actually a pretty good way to introduce some light bondage and role play into your love life to spice things up in the bedroom. You could surprise her at the door, apply a blindfold then lead her to the bedroom. From there, try giving her an erotic massage or using a toy on her. A feather can send goosebumps all over her body if she isn't too ticklish. Bird Boxing doesn't cost anything either - a tie, scarf, or even a pair of her stockings will do the trick as a makeshift blindfold. Use earplugs for a kinky sensory deprivation experience. You might find that she enjoy the mystery and intrigue of not knowing what's coming next. Just make sure she feels comfortable. Using a safe word can help to up the trust factor. 50 Shades of Grey was hugely popular with women, so here's you're chance to be the alpha male she fantasizes about. Give it a try next weekend. For now, check out the following collection of sexy blindfolded women for this weeks What is Sexy.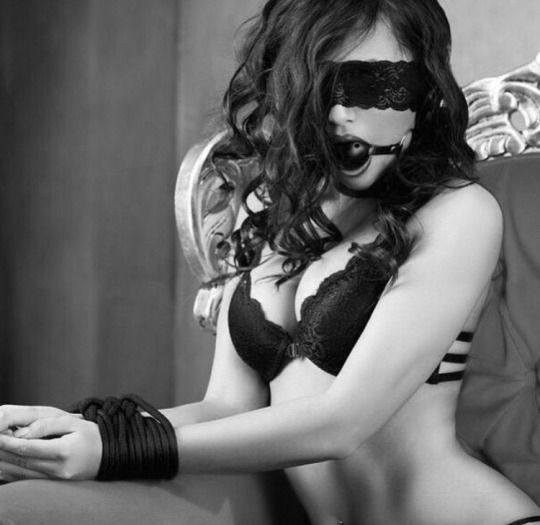 Be sure to check out the entire What is Sexy Series by clicking here.