With summer here, that means you gotta keep your ride clean for when you cruise for honey's or when taking those long summer drives. You could get out your car wash mitt and bucket and do it yourself, spending your whole Saturday afternoon detailing every nook and cranny of your car, but we have a better idea: you can get a helping hand from these sexy ladies. What we are talking about is sexy car wash girls. They are ready, willing, and able to wash your car for you - and do it in the sexiest way possible. That means they are dressed to get wet, and get wet they do.  Just be sure to leave a nice donation at that charity bikini car wash, it's for a good cause. Then check out the collection of sexy car wash girls below and tell us what you think.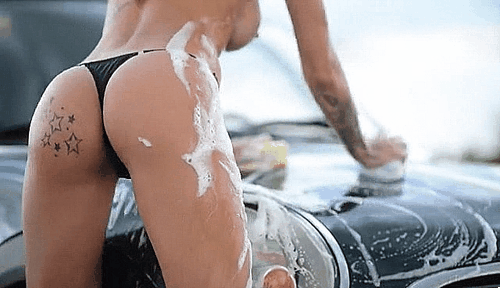 Check out the entire What is Sexy Series by clicking here
Please reload
Disclaimer: BDSC works hard to bring quality material to our members and provide proper credit to the original author(s) via links to sources. Since much of our website is made of user-generated content, we can't always verify these sources. If you believe we have used your copyrighted content without permission, send us an email and we will remove it immediately or provide proper attribution to the material (your preference).